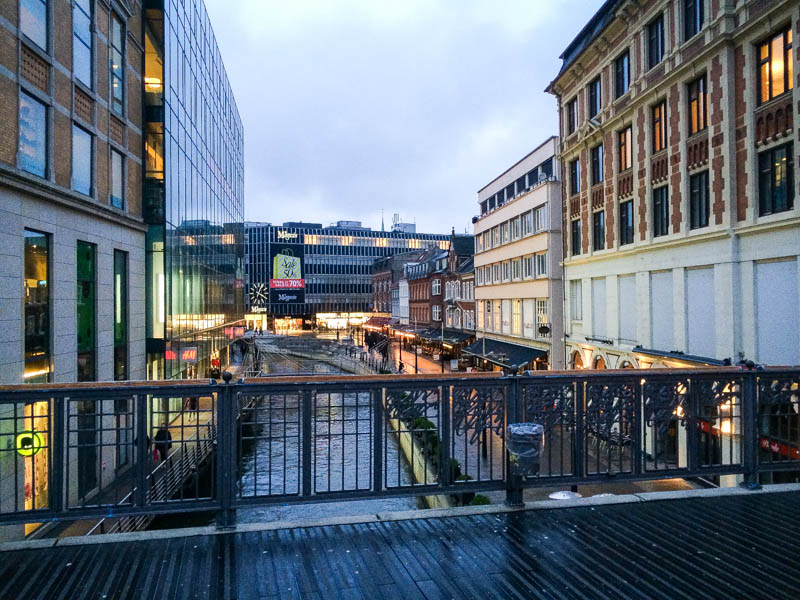 Almost two weeks ago I moved from Munich to Århus, Denmark, in order to spend an Erasmus semester here. It's going to be my last semester as a media informatics student so I want to get as much out of it as possible. These are my first impressions after two weeks in Denmark.
Arriving in Århus
The cheapest way and the one where I was able to carry the most stuff with me, was to travel by train. After a eight hour ride with the night train to Hamburg and another four hours on a regional train, I made it to Århus a bit exhausted. But arriving during daytime had the big advantage of being able to complete most of the organizational directly. Guided by a mentor, we first went to the university in order to register and especially to get the keys for my room.
After a little tour across campus I got to see my place and meet my housemates. So I will spend the next six months with eight other students from all over the world in a house located just outside the city. It's a fine place close to the sea and a forest which might be a bit more enjoyable once the weather improves. The people are great and I'm sure I will enjoy the time here.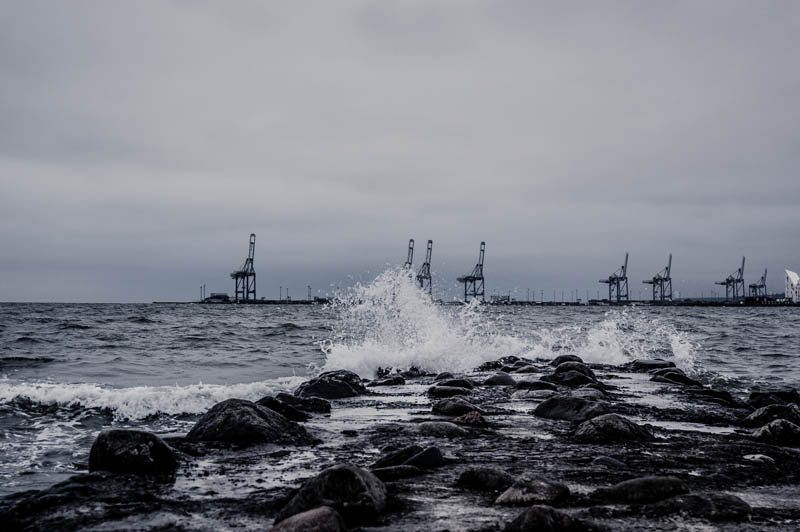 First Impressions
I'm quite settled by now and the everyday life is about to start as I had the first lecture today. What I can tell so far is that the Danish people are extremely nice and speak prefect English. I don't speak any Danish so far but I never found myself in a situation where it would have been necessary. No matter if you talk to any student or the elderly lady at the bus stop, apparently everybody speaks English quite fluently.
Something I do like as well is the informality which Danish people use in their communication. You're supposed to address everybody with a simple you and call them by their firstname. This is true for all the professors at university as well. But it still feels a bit awkward for me.
University Intro Week
The university takes a lot of care for incoming students and the computer science faculty is so modern and well equipped that a comparison to Munich feels a bit saddening. So there were three full days of program to show all us international students around the campus, introduce us a bit to Danish culture and to provide a lot of opportunities to socialize among all faculties. It ended with a day that was focused on the particular faculty during which I finally met some more computer science students. The mentors did a really good job here.
Money, Food and Drinks
But Denmark is rather expensive: Food and drinks in the supermarket are a bit more expensive than in Germany but in restaurants and bars it might quickly get expensive. Yet I have been shown some cool bars with specials and happy hours, so I should be able to navigate my evenings trough downtown soon. The best occasion to meet other students and enjoy a cheap beer are the Friday Bars. In almost every faculty they start to build a bar on Friday afternoons where students and staff meet and can talk over a freshly tapped beer. Foodwise I might have to start cooking more.
The University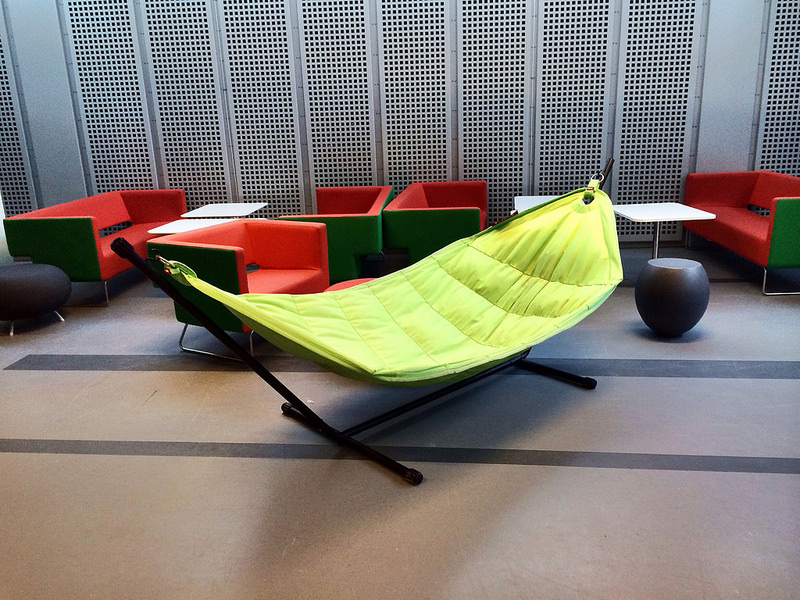 So much space! Coming from the LMU Munich where rooms are scarce it feels a bit like in a different world. They have huge areas equipped with desks and couches that are meant to be used by students either to hangout or to work. Table soccer, billiard and table tennis – everything is there. To be fair the buildings are only a few years old.
Organizational there is a similar mess of different accounts and logins one has to use in order to get to study materials and to signup for courses. I suspect some sort of conspiracy. How can it be that the software that runs especially the computer science department is fragmented so heavily and is so user unfriendly?
In difference to the German semesters, Denmark uses quarters. This implies that courses are much shorter but require more work within this short timeframe. For computer science this mostly means to do assignments (often programming) which is also part of the final grade. But that's stuff I will figure out more exactly in the upcoming weeks.